International Shortage of Olive Oil to Be Compensated by Spain
European Union olive oil producers fared poorly this year. Spain, the notable exception, is well poised to make up the difference in the export market.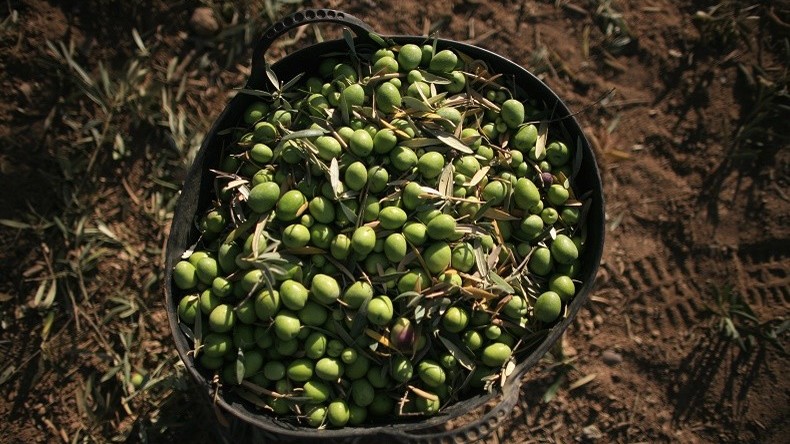 According to the latest estimates released by the European Commission, Spanish olive oil production is projected to reach 1.76 million tons in the 2018/19 season, up from 1.39 million tons the preceding season.
Ironically, Spanish olive oil producers have climate change to thank for the successful harvest season.- El País
Spain is expected to export 1.22 million tons this season, up almost 40 percent from the 2017/18 season. This is largely in response to the sharp decrease in production in other countries, such as Greece and Italy.
Italy is projected to produce just 226,000 tons of olive oil in the 2018/19 season, less than half the amount of the preceding harvesting season. Greece will fall by 35 percent to 248,000 tons and Portugalwill drop almost 20 percent, down to 121,300 tons.
Overall, European Union olive oil production numbers are expected to remain fairly stable, at 2.375 million tons in 2018/19 compared with 2.410 million tons in 2017/18.
Spain's production will make up three-quarters of total EU olive oil production in the 2018/19 season, and more than half of the worldwide production.
After a slight dip over the holiday season, exports are expected to pick up again in January. Consumption in Spain is also increasing in the 2018/19 season after prices dropped back down below €3.00 ($3.42) per kilogram for extra virgin olive oil, and is expected to reach 578,700 tons.
Davide Granieri, president of the Italian olive oil consortium Unaprol, blamed this year's disappointing crop on climate change, fraud and the tariff-free influx of Tunisian olive oil into the EU market.
Italy is also still in the throes of an infestation of Xylella fastidiosa, a plant pathogen that is ravaging olive oil groves in the eastern part of the country. A few cases of Xylella fastidiosa were found in Spain as well last year.
The majority of this year's crop so far was harvested in December, when Spain collected 679,000 tons of olive oil, the second-most productive month in the last decade. The province of Jaén is responsible for 40 percent of Spain's olive oil production, equating to more than Greece and Italy combined.
Ironically, Spanish olive oil producers have climate change to thank for the successful harvest season.
Unseasonable cold snaps and heat waves lined up perfectly to produce a bumper crop of olives in many regions this year. Jaén suffered a worse-than-expected harvest in November due to poor weather, but managed to compensate for it in December.
The climate in January will determine whether Spain reaches the estimated olive oil production figures for the 2018/19 season.
The most important olive oil producing countries outside of the EU are also seeing a drop in figures. Tunisia and Turkey are expected to fall by around 50 percent and only Morocco will increase its production, reaching about 50 percent more than the previous season.
According to the latest figures from the International Olive Oil Council, worldwide olive oil production for the 2018/19 season is expected to reach 3.451 million tons, down slightly from 3.653 million tons in the 2017/18 harvesting season.
source: www.oliveoiltimes.com
Retour